I've been looking for curtains for our master bedroom for some time now. I had two different pairs of blue curtains home from the store, but I realized how difficult it would be to match the wall color Seascape. After returning the curtains, I thought about getting white ones, but decided instead to try my hand at the drop cloth curtains I've seen on other blogs.

Here's how I made them.

I starting by going to Walmart where I purchased two 6' X 9' canvas painters drop cloth.

They work perfect because they are hemmed on four sides and are cheap @ only $10 each.
2. I washed and ironed them, and then cut them in half lengthwise.
3. I measured the length that I wanted them to be.
4. Next I cut off extra length allowing 2 1/2 inches for the hem.
5. After cutting them to length, I sewed a 1/2 " edge on the side seam and 2 1/2 " hem.
6. I love the texture of the fabric; and the little flecks of blue and brown in the fabric blend perfectly with the coastal theme and colors of the room.
7. I hung them with a new curtain rod purchased from TjMax and clips from a garage sale.
Here they are all finished! I
t's hard to get a good photo because of glare from the windows.
I still need to sew one more curtain for the double french door that leads from our bedroom to the living room. I would also like to get new wooden or bamboo blinds to replace the plastic ones. I'm loving how the room is coming together. Please return for the soon to be big reveal.
Joy
I'm linking this post to...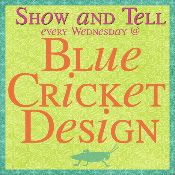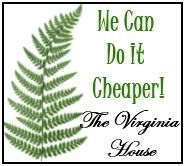 Weekend wrap up party @
i heart nap time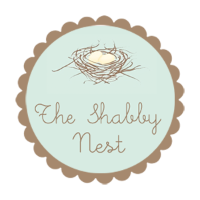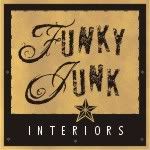 My Romantic Home ~
Show and tell Friday
Its so very Cheri ~
Spotlight Yourself